Subsocial's 2022 In Review
2022 was a big year for Subsocial. We onboarded as a Kusama parachain, grew our developer ecosystem, and released innovative blockchain features. Our major achievements and milestones are listed below, starting with the most exciting points.
Subsocial's Parachain
Kicking off 2022, the Subsocial parachain onboarded to the Kusama network on January 8th, with the lease ending in December. On August 29th, we won another auction that the development team bid for, extending the lease an additional 36 weeks, into mid 2023.
Crowdloan Rewards
Rewards for Subsocial's crowdloan were initially distributed on February 18th. 20% of the rewards were unlocked, with the remaining 80% vesting over the remainder of the lease period, scheduled to finish vesting soon. The ability to claim these vested rewards was recently enabled, and you can easily claim on the Kusama crowdloans page of your Sub.ID profile. On December 12th, all KSM contributed to the crowdloan was returned.
The Energy System
Perhaps 2022's biggest improvement to the Subsocial protocol, the energy system represents an enormous improvement in the level of UX possible on Subsocial.
SUB can be burnt to create energy, enabling the use of Subsocial with much smaller fees. More important than that, however, is that dapp creators can provide energy for their users, meaning Subsocial users never have to think about tokens at all — they can just use their favorite applications.
Polkadot Arena
Serving the Italian community, the Polkadot Arena blog is one of the first third party dapps built on top of Subsocial! It pulls curated content directly from the Subsocial network and displays it in a custom UI. The site was built in a short time by two community members, who are planning additional improvements such as the ability to post from the site.
If you are interested in building on Subsocial, please join our developer chat and let us know, we are here to help!
PolkaVerse
In November, we rebranded our web app, formerly known as Subsocial, to PolkaVerse. Previously, with both the blockchain protocol and web app branded as Subsocial, many users became confused, and thought that Subsocial was just the web app. In reality, our web app is merely a reference implementation, showing what is possible when building decentralized applications on the Subsocial network. To better reflect this, we changed the name to PolkaVerse. Now, it is clear that PolkaVerse is but one application built on Subsocial.
The Spacers Collection
After months of infrequent teasers, and almost a year of artwork design, the Spacers collection was finally announced in October, alongside the epic launch trailer. November 1st saw the Spacer Pod sale open, which ran through the end of the year, selling 574 Spacer Pods for a total of 7,625 MOVR!
At the same time, the SpacerDAO Discord server was launched to gather the community in one place. The DAO aims to integrate the DAOist CDK technology from the InvArch team once it is ready, in order to transform into an on-chain DAO with governance and a treasury.
Public Sale
At the beginning of March, we ran a public sale on Tokensoft, selling SUB at a $250M valuation. A good amount of funds were raised, and all tokens have been fully vested. You can easily claim your vested tokens on your Sub.ID profile.
Parachain Migration
Subsocial originally launched as a Substrate-based solochain in 2019. Following a successful crowdloan in late 2021, Subsocial's parachain onboarded to the Kusama relay chain on January 8th, 2022. For months the project was operating on a dual-chain structure, with social activities taking place on the solochain (for improved performance), and financial activities taking place on the parachain (for improved security).
In August, we migrated everything to Subsocial's parachain, in order to take full advantage of the possibilities of XCMP, and shut down the solochain.
PolkaVerse Improvements
2022 saw a laundry list of improvements to our web application, recently rebranded to PolkaVerse. Feature additions include:
Ability to search within spaces
For now, we have shifted our focus away from developing PolkaVerse further. Our web developers are hard at work on Sub.ID, and we are improving our developer ecosystem so that better apps than PolkaVerse will be built by third party developers.
Subsocial Usernames
One of the most essential elements of a Web3 social platform, Subsocial usernames turn Substrate account addresses into human-readable names, like Gavin.sub.
Originally launched and branded as Dotsama Domains, with over 1,000 suffixes to choose from, this feature has recently been trimmed down and renamed to Subsocial Usernames. Currently, only .sub usernames are available to register. We may expand this to include .ksm and .dot in the future, and are currently working with a few projects to build username integrations.
Polkadot Decoded
The multi-city Polkadot Decoded conference took place at the end of June. Our founder Alex Siman and Product Marketer Denis Igin attended the Berlin event, while Content Lead & Community Manager Yung Beef spoke about open social graphs at the Buenos Aires event.
Sub0
Alex and Denis also had a presence at Sub0 in Lisbon at the end of November. On the 28th they held a workshop for developers interested in building on Subsocial, and marketed the Spacers NFT collection.
Overhauling The Website
In early June, we released a revamped version of our website, aimed at improving the look of it, and furthering the message that Subsocial is a protocol to build dapps on top of.
This updated website features multiple pages dedicated to developers, the SUB token, the Subsocial tech stack, and more. You can read the full announcement here.
Hackathons
2022 saw a Subsocial presence at three important hackathons. First, the Polkadot North American Hackathon in the summer, followed by the LATAM and IBC Media Hackathons in the fall.
Thousands of dollars worth of prizes were distributed, and multiple Subsocial dapps were developed. We even hired an excellent developer from the Polkadot North America Hackathon.
Developer Playground
Our Developer Experience team built a simple application that lets interested developers experiment with our SDK without downloading or installing anything. The developer playground represents another step in our continued mission to have a flawless developer journey experience, as onboarding more devs to the Subsocial ecosystem is critical.
The Subsocial Starter
Following the Developer Playground, our Developer Experience team set up the Subsocial Starter, which is a React template that gives you everything you need to build your first Subsocial dapp. Check out the Starter docs and get building!
Integrating With Subsquid
We worked closely with the Subsquid team in 2022, as they built us a custom blockchain indexer. This indexer has allowed us to massively increase the performance of PolkaVerse, and can be used by anyone else developing dapps on Subsocial. Thanks to Subsquid for the indexer!
Integrating With AirLyft
Though it is still in beta, AirLyft functions as a Web3 version of gleam.io. In addition to the features we are used to, such as tracking followers on Twitter, AirLyft features Web3 tasks, such as following a space on Subsocial, or interacting with a smart contract. We have already run multiple giveaways through AirLyft, and had a great experience so far. It's great to see other projects adding Subsocial functionality into their tech stack.
Sub.ID has come a long way since it's launch in the second half of 2021, and last year saw enormous progress, including a proposal funded by the Kusama treasury. Here's a list of improvements and new features, in no particular order:
Support for many more Substrate blockchains
Multi-account portfolio view
EVM account login
Support for multiple wallets
Redenomination Of SUB
The initial total supply of the SUB token was increased from 100 million to 1 billion in April. All existing balances were increased by a factor of 10x to compensate for this — no one's ownership share of the network was diluted. The main purpose of this change was to avoid having to use decimals when dealing with token amounts, and to make calculations easier.
---
The Subsocial team would like to thank you for your support over the last year. We have been working hard, even as some of our team members' cities were being bombed, to bring you the best Web3 social experience possible. We want to give an extra thank you to everyone that actively posts on Subsocial, and if you haven't started yet, now is a great time to join us!
About Subsocial
Subsocial is a social networking platform built to support the social networks of the future. These apps will feature built-in monetization methods and censorship resistance, where users will own their content and social graphs. Built with Substrate pallets, Subsocial is a one-of-a-kind in the Dotsama ecosystem, and designed specifically for social interactions. These interactions do not have to be specifically social networking, as Subsocial can support apps like YouTube, Shopify, or even Airbnb.
To learn more about Subsocial and the future of social networking, check out our links:
Website | Twitter | PolkaVerse | Discord | Telegram | GitHub | Documentation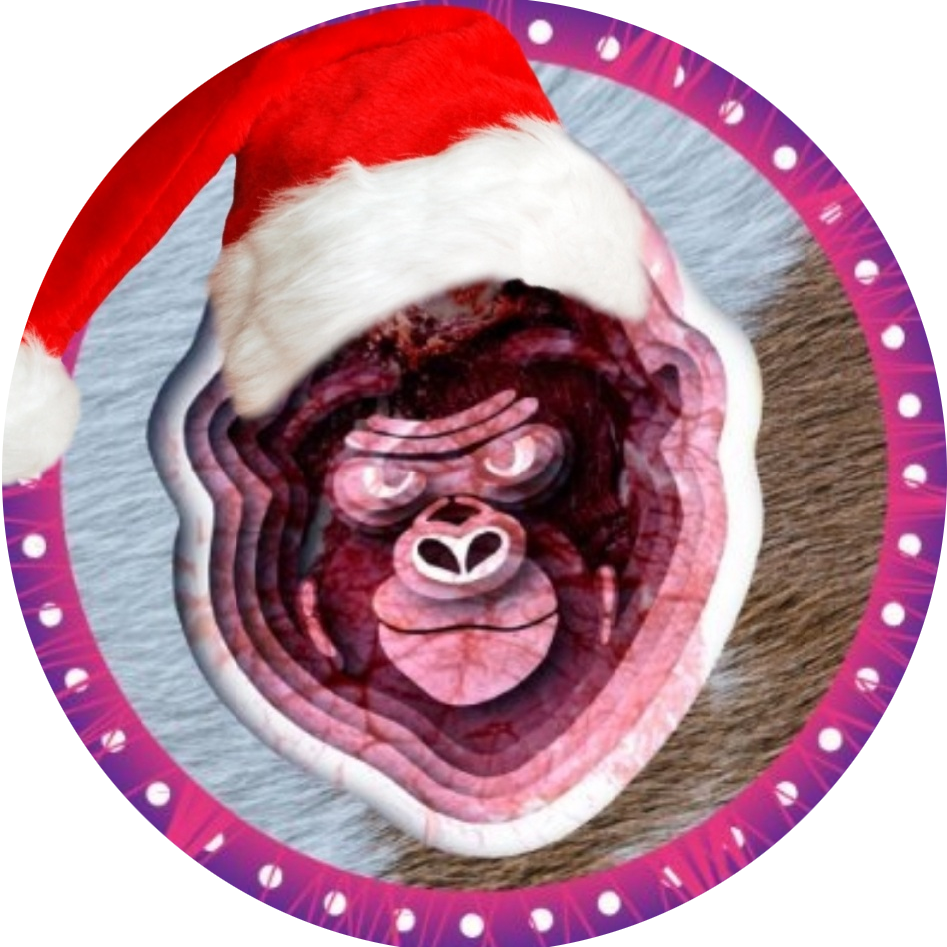 Content Lead & Community Manager at Subsocial, Advisor at SkyLabsCorp, HydraDX Councilor, ChaosDAO Co-Founder
Subsocial is an open platform that allows for the integration of user-friendly Web3 social features into existing applications, or the creation of brand new socially-powered apps from the ground up. In fact, Subsocial's innovative UX solutions make using Web3 so simple, even your grandma can use it!
By providing all of the native features required for creating decentralized social experiences, Subsocial allows developers to focus on building apps, not on re-inventing the wheel, and helps them stand out from the competition by delivering a user-centric social experience.
To learn more about Subsocial and the future of social networking, check out our links:
Website | Twitter | Discord | Telegram | GitHub | Documentation