Announcing support of Dotsama Domains
TL;DR
Universal usernames are human-readable aliases for any Substrate address
Integrated into Subsocial products from day 1, able to be integrated into any other Substrate dapps/tools/infrastructure that adds support
Will support multiple Top-Level Domains (TLDs) like .sub, .ksm, .movr, .rmrk, etc.
Already live on our parachain, secured by Kusama.
For now, you can register a domain name only if you have at least 1 SUB on Subsocial parachain.
What are Dotsama Domains?
Dotsama Domains is a decentralized naming system for Polkadot and Kusama ecosystems. You can register your domain in .ksm, .rmrk, .aca, .sub, etc. Dotsama Domains will not reach full power until a later release, but here is what we have in the initial v1.0 release.
1. Personalized domain names on Top-Level Domains that can redirect anywhere
Examples:
2. Universal usernames on the .sub TLD that are integrated into Subsocial dapps
Example: if a domain name is "olehmell.sub", then it can be used with the following dapps:
Having a single username across hundreds of social dapps will be very convenient, and the consistency would help people to find you on any app.
We built a workaround for a non-existent centralized Web2 .sub TLD, and acquired sub.id domain name to redirect Web3 subdomains for all of the Dotsama Domains usernames.
3. Universal usernames on multiple TLDs that can be integrated into any Dotsama dapps
Examples:
olehmell.sub
olehmell.dot
olehmell.ksm
There are over 1000 TLDs added to the supported list already. In the future we plan to create a token that will be used for governance, moderation, and trading of these domains.
How do I get my Web3 domain / username?
Version 1 was deployed last week and now you can register your domains by following this link:
https://app.subsocial.network/dd/register
We are getting ready for the bright future of Dotsama Domains.
About Subsocial
Subsocial is a social networking platform built to support the social networks of the future. These apps will feature built-in monetization methods and censorship resistance, where users will own their content and social graphs. Built with Substrate pallets, Subsocial is a one-of-a-kind in the Dotsama ecosystem, and designed specifically for social interactions. These interactions do not have to be specifically social networking, as Subsocial can support apps like YouTube, Shopify, or even Airbnb.
To learn more about Subsocial and the future of social networking, check out our links:
Website | Twitter | Web App | Discord | Telegram | GitHub | Documentation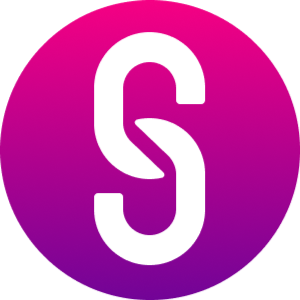 Subsocial is an open protocol for decentralized social networks and marketplaces. It's built with Substrate and IPFS. Learn more