The DotSama Experience_January Update
It's time to kick of the year with an update from the DotSama Experience. Dive in and find out what we've been up to in the past couple of months :D.
Architecture
As some of you might know, One Raw Artist jumped on board the team to supercharge our museum design. The new architecture is more than just a fitting representation of what Polkadot and Kusama are. It is a symbol of the futuristic and innovative nature which describes the entire DotSama ecosystem. One Raw Artist has exceeded everyone's expectations. At the moment, we are working on the interior design, exhibit layouts and such, looking forward to completing our space and welcoming everyone to the mothership that is the DotSama Experience.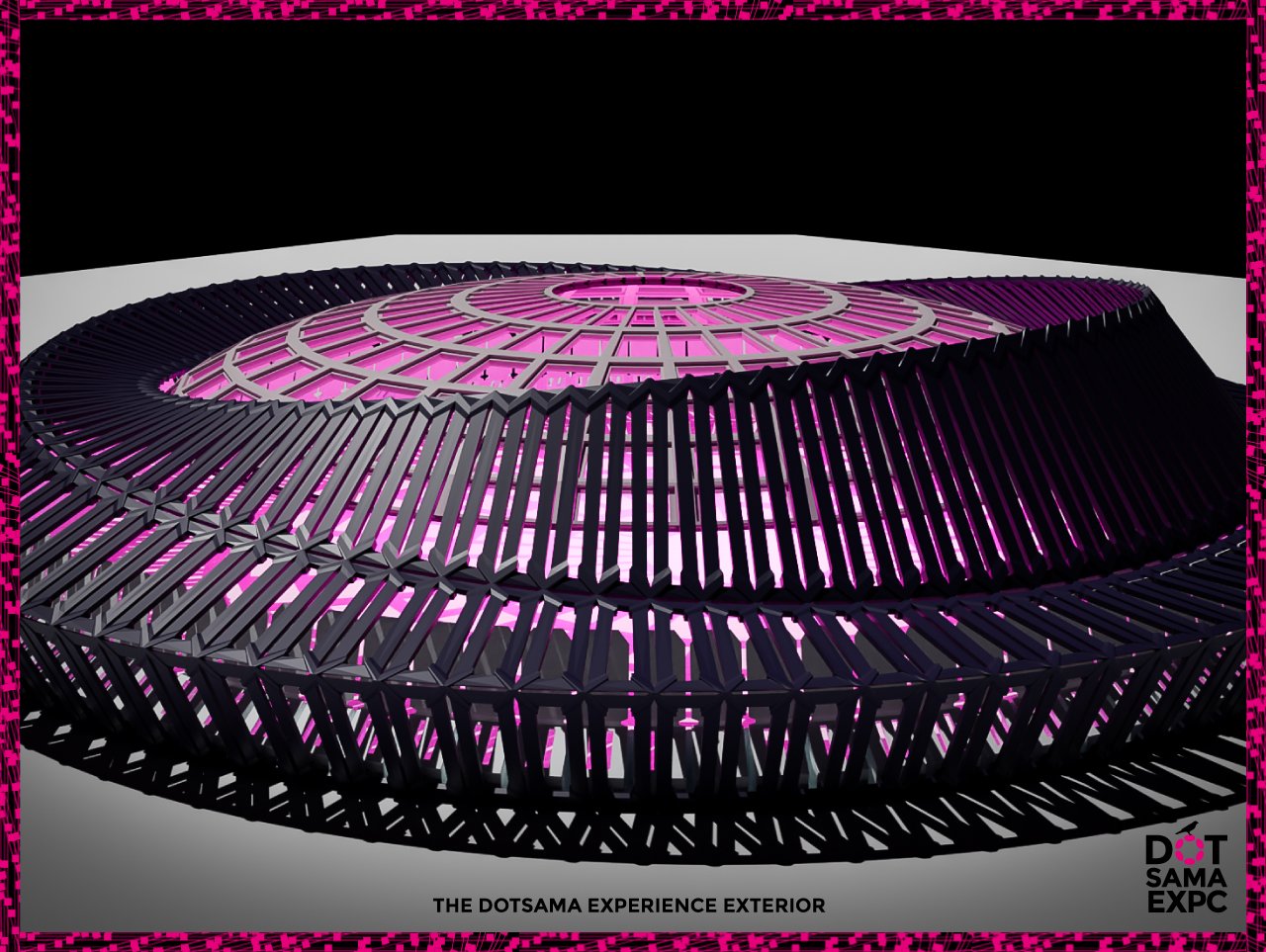 The museum consists of:
Basement | Kusama Exhibition + Parachains
Ground Floor | Polkadot Exhibition + Parachains
1st Floor | NFT Exhibition
We have decided to launch on NeosVR. We feel that their platform is well suited for the experience that we are trying to achieve but at the same time, we will also be releasing a version on Mozilla Hubs. This guarantees that anyone can visit regardless of device, operating system or lack of a head mounted unit.
Launch Date
Our launch date will be April 1st. Unfortunately, this has been pushed back as our video production team has been affected by a certain global situation. Without getting into personal details, we mobilized a secondary plan with built-in backup to mitigate this happening again in the future. While we lost a considerable amount of time, we're still laser focused. Obstacles are challenges. Not problems. And we don't have a problem ;)
Content
Our leads McBeaster and Yung Beef 4.0 have been a genius duo as they've finalised the content for both the Kusama and Polkadot floors. They've been busy researching, writing and editing the scripts plus the supplementary information that will round out our exhibits. And we've been turning them into visual masterpieces ever since.
Sophia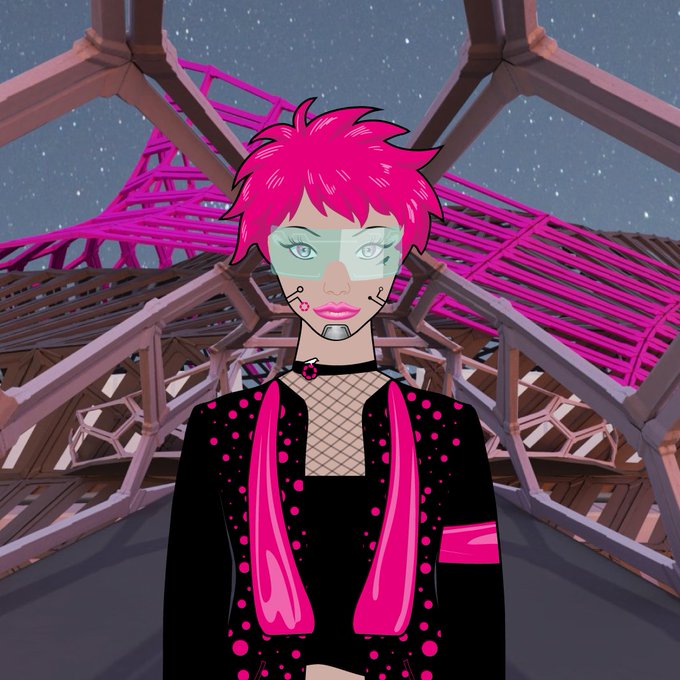 A gallery wouldn't be complete without a curator. We're proud to announce the newest edition to our team, Sophia. Please give her a warm welcome should you ever cross paths with her. Parachain Exhibitions
Parachains
We have begun reaching out to the various parachains to set up their showcases within the space. The goal is to explain each in a simple manner so that any newcomer can easily understand what they're about and how they're changing the world. For now, all we're requiring are brand assets but we'll soon be curating the finer details as well.
Are you interested in the DotSama Experience and would like to get in touch with us? Reach out via email at [email protected], we love hearing from the community.